---
The next generation Power Ox is here! Designed from the farmers perspective, the Power Ox 240 incorporates key functionality of its former 220 model with upgrades for a better overall cultivation experience.
Spotlight Features:
Throttle Control on Handle
Honda GX120 Engine
Robust Drive System
13.5" Ground Clearance
Three width settings on main frame - See image below
Quick handle height adjustment
4" Wide Bar Tires
Handlebars are shipped separately.
---
---
Additional Features:
Heavy #40 drive chain on each wheel with easy adjustment
RPM reduction accomplished with simple pulley system – No gearbox that requires maintenance
Mini-differential in drive system allows easy turning at headlands
Basic Kickstand
Important Things to Consider:
Side weight kit is highly recommended to improve traction when pulling tools that require deeper soil engagement (ex. Pathway Cultivator).
Well prepared beds that are level and free of debris are critical for effective planting and cultivation.
Planting in straight rows and in similar number of rows as the cultivator is critical for efficient mechanical cultivation (ex.: 3-row planter allows 3-row cultivation).
If you have soil that is very uneven and full of debris, initial cultivation may be difficult to get tooling to fully engage.
Ease of Use:
Variable ground speed from crawl to fast walk
Quick-Adjust handles for optimal operating height for any operator
Balanced for optimal maneuverability
Independent wheel rotation for easy turning
13"+ of ground clearance
Quick-Change of implements with no tools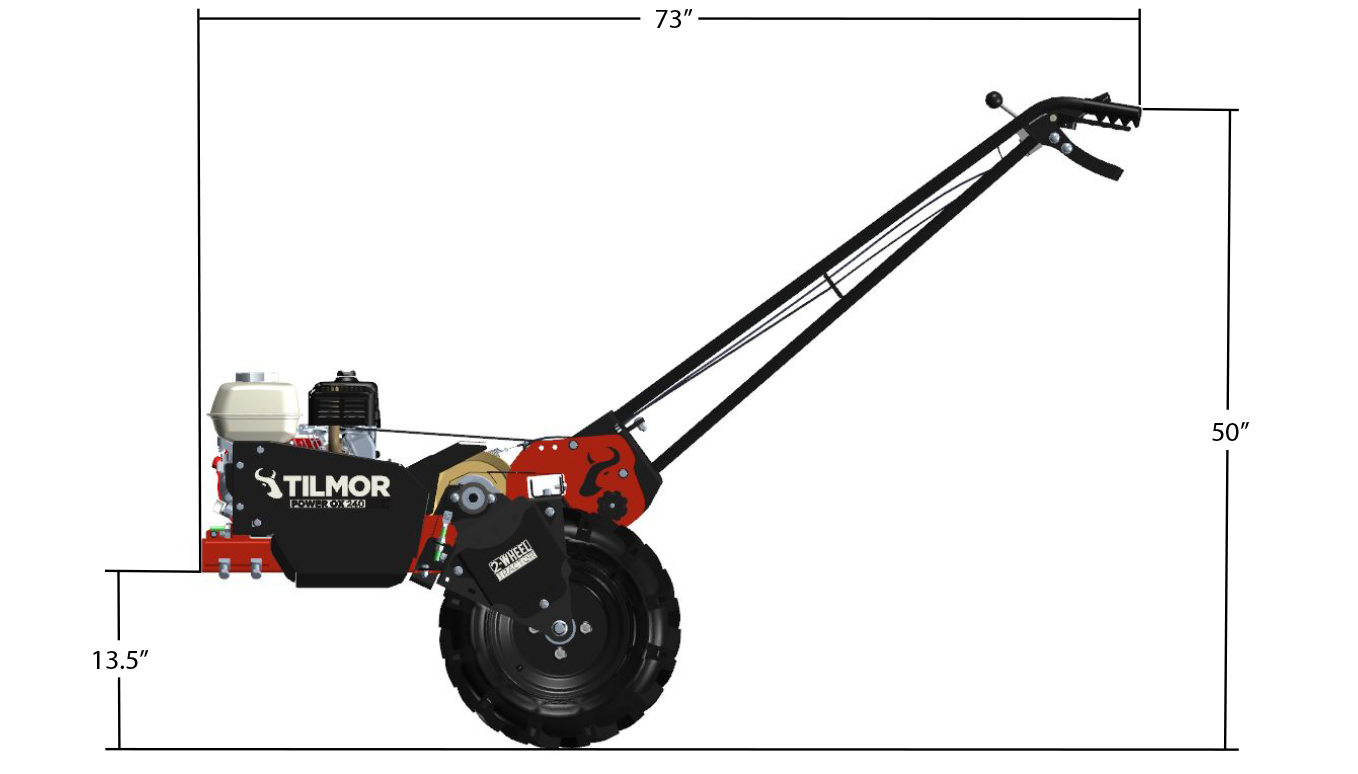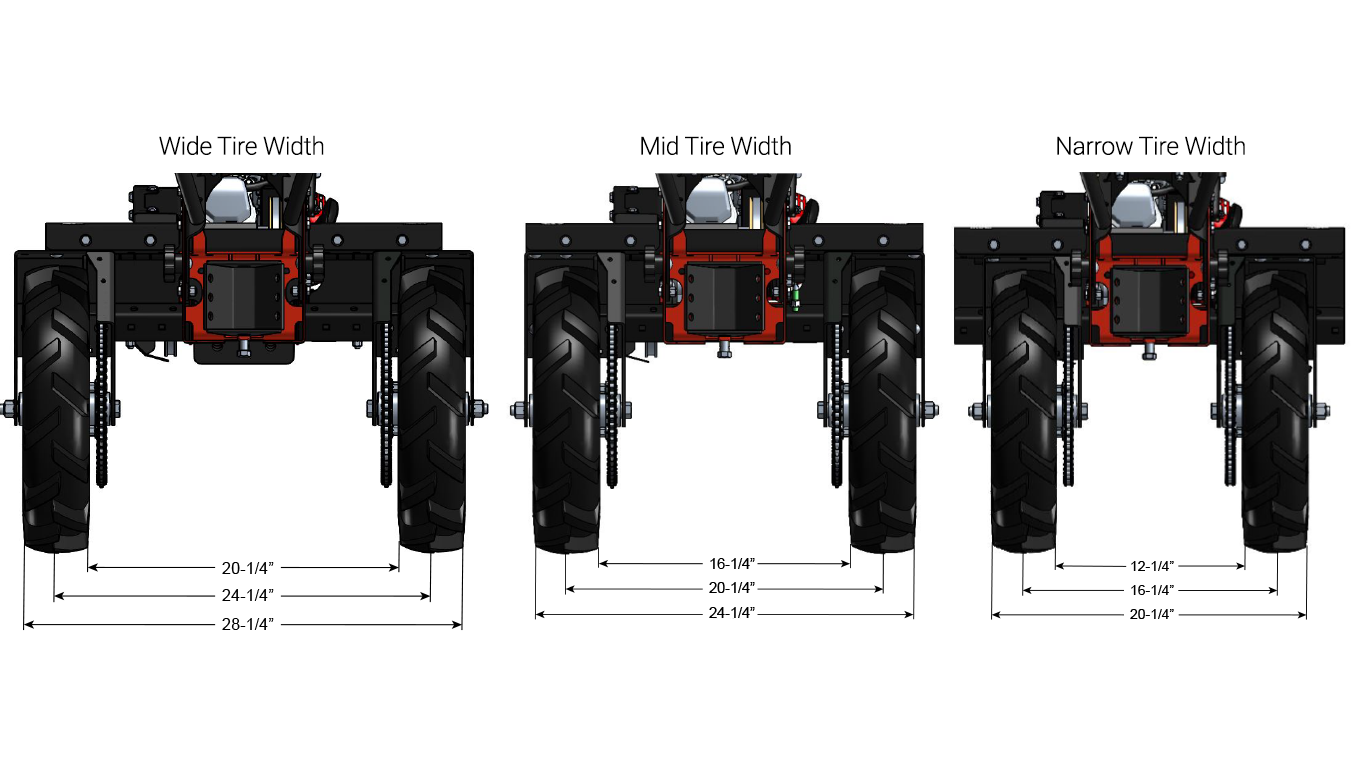 *Specifications subject to change without notice
---