---
The Infinite Dibbler leaves an impression in the soil or pokes holes into plastic for accurately spaced transplants.
Features:
Row Spacings up to 32 Inches
Plant Spacings from 3 to 41 Inches

3", 4", 6", 8", 12", 15", 22", or 41"

Wheels securely clamp onto axle
Easily move wheels for offset planting
Most adjustments can be made using a flat head screw driver
Ideal for plant spacing when distance between rows is critical such as with a basket weeder
Stores the spare dibbles right on the wheels
Keep In Mind:
Accuracy will vary slightly with soil conditions
Dibbles can puncture drip tape
---
---
Specs:
Adjustable between row and in row spacing
2" wide plastic outer wheel
CAD designed and CNC cut inner wheel spokes for strength and functionality
Add up to 10 wheels.
Moisture resistant, wooden inner wheel spokes(Advantech Flooring)
Wood surfaces coated only with linseed oil
Red powder coat finish
Stainless steel bearing surfaces
Dibbles are 7075(hard) aluminum 2 1/2" long, 1" diameter
Made in Vermont, USA!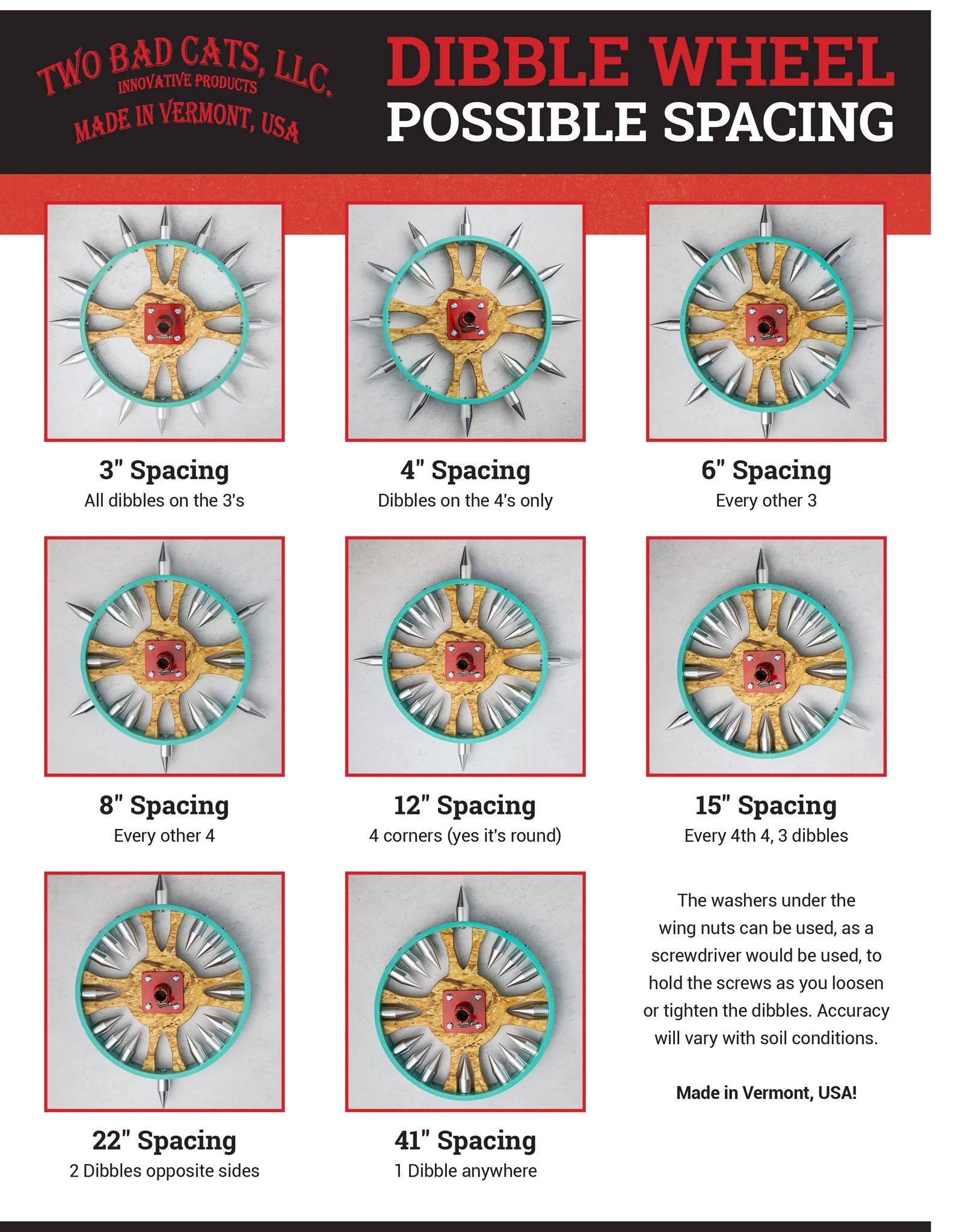 ---