---
Earth & Turf's MultiSpread 248PT pull-type drop topdresser is designed to spread a wide variety of topdressing materials including compost, sand, and top-dress blends.

This unit comes equipped with a standard tractor tow type tongue to fit drawbars of conventional compact tractors. It operates off of a ground drive which takes power from both of its two wheels. Material is carried to the front of the machine on an apron conveyor belt. It is forced under an adjustable endgate, which determines spreading depth.

You can use the convenient rope and clutch system to engage and disengage the spreading mechanism while on your tractor or ATV. The Earth & Turf 248PT offers a heaped capacity of 1 cubic yard and spreads 48" wide!
---
---
---
Standard Features
---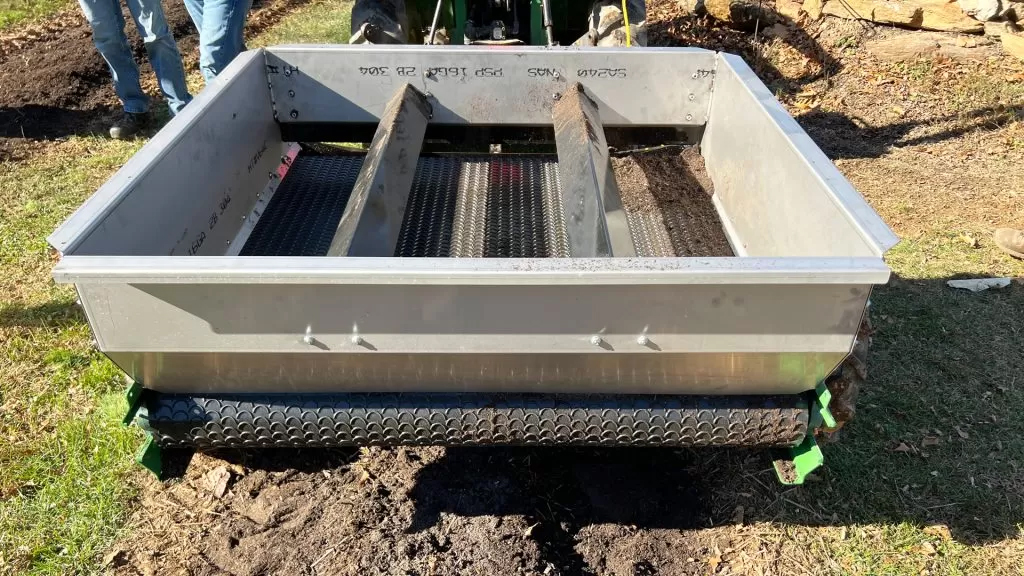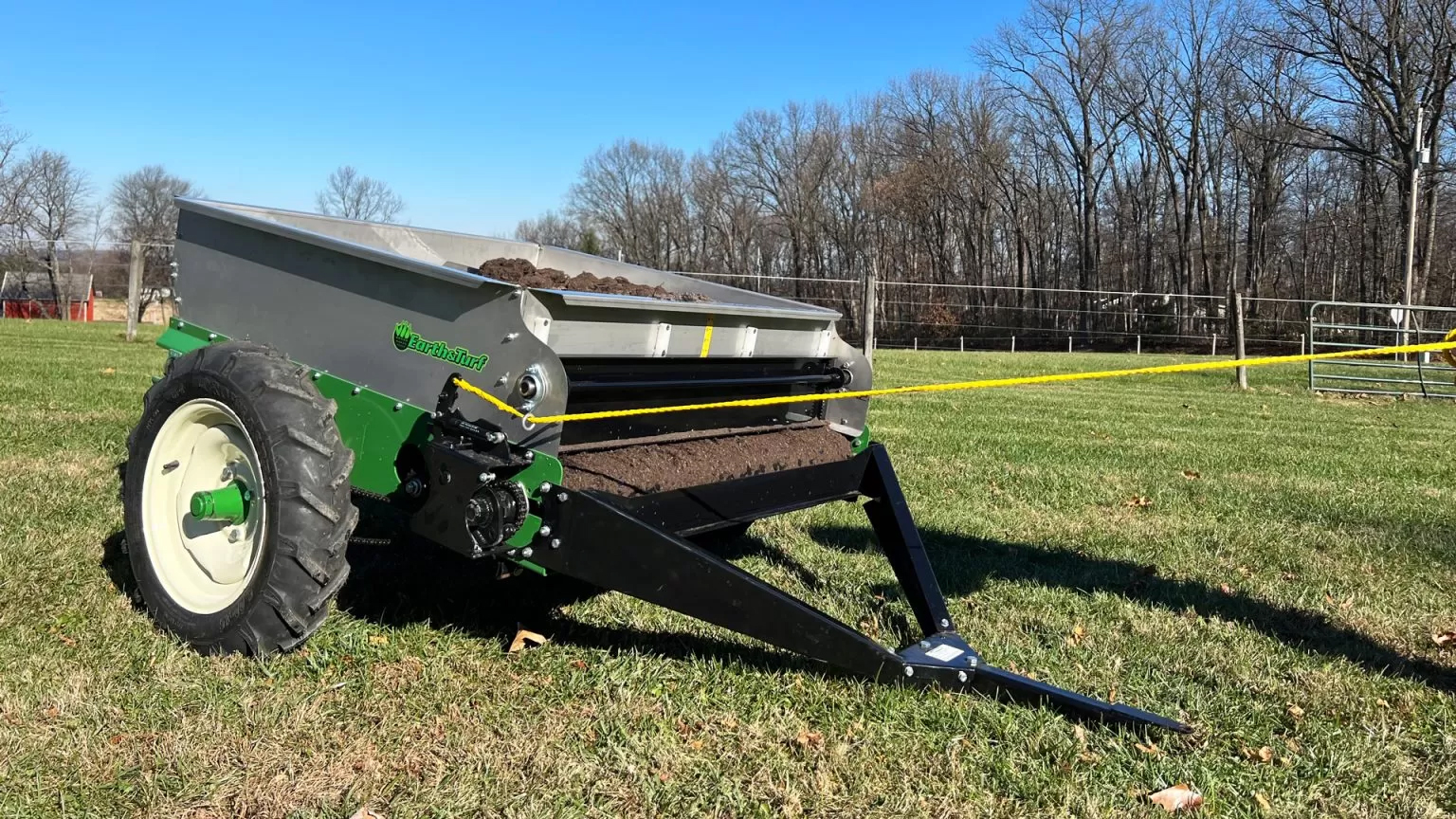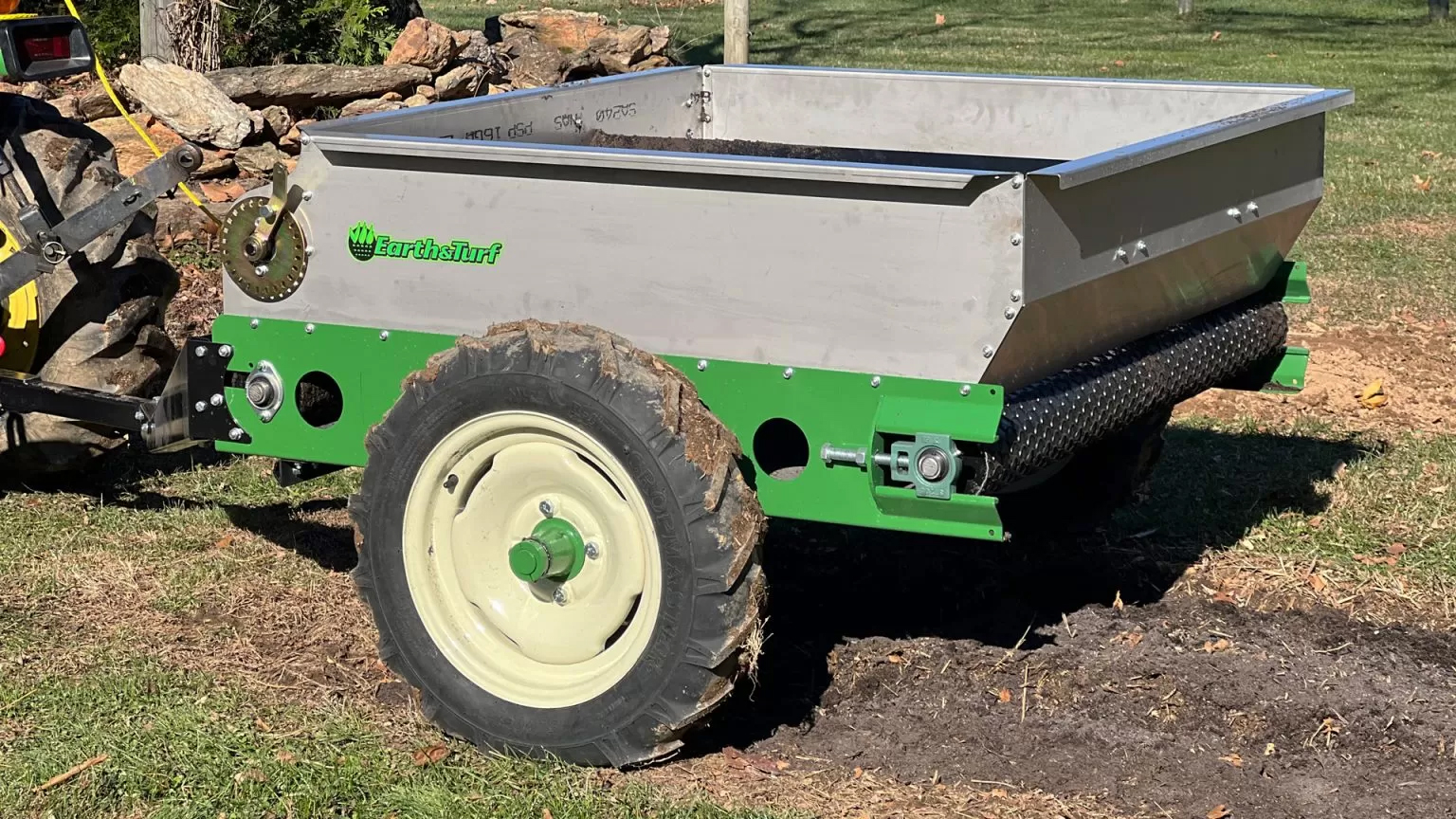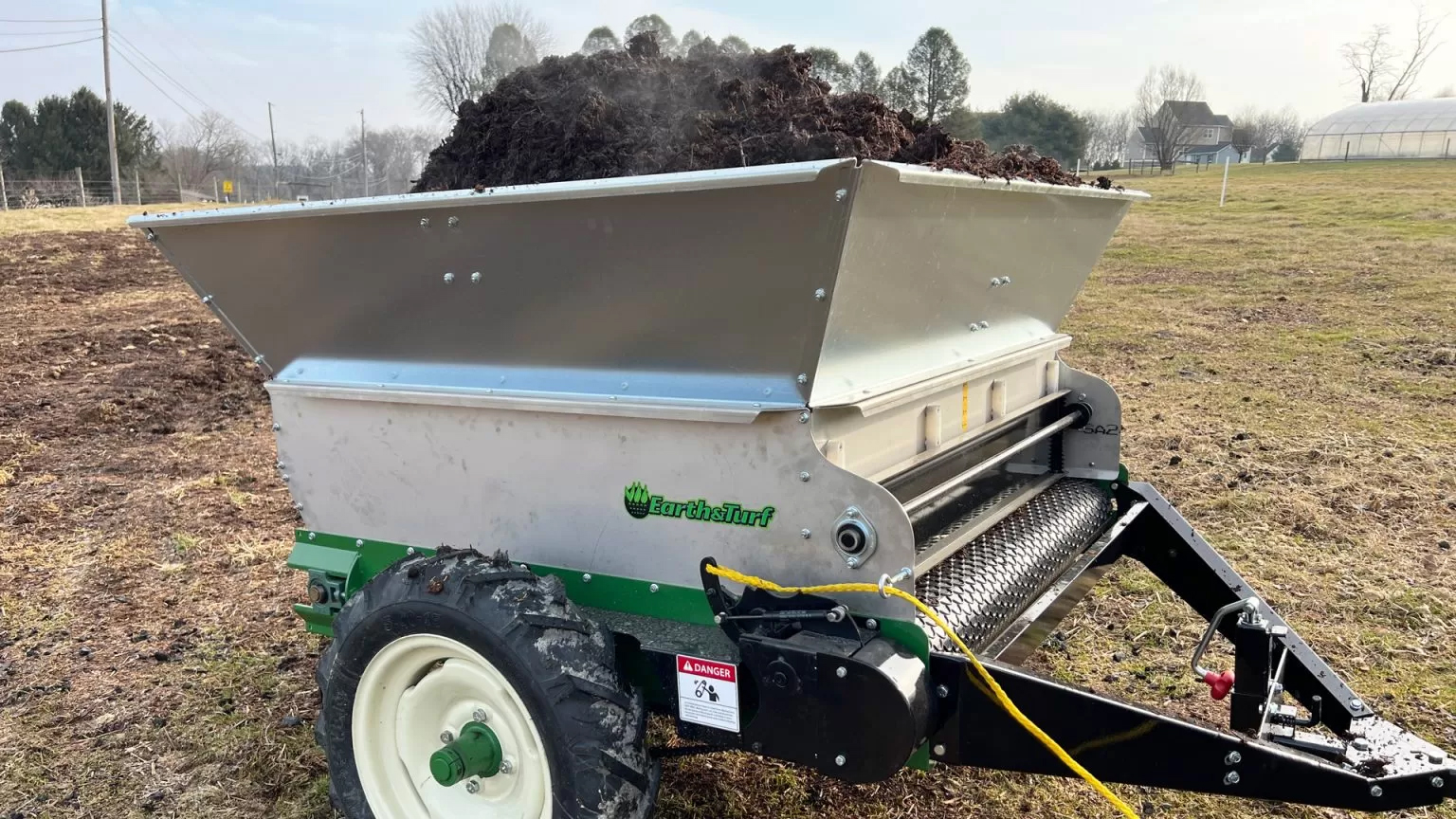 Large Capacity Top-dresser
The 248PT drop topdresser offers 1cubic yard of heaped capacity and 2 cubic yards of heaped capacity with the light material side extensions.
Easy Rope To Clutch Operation
You can easily operate the 248PT's clutch from the seat of your tractor thanks to the rope to clutch system. Engage and disengage spreading without leaving your seat!
Durable Stainless Steel Build
Its stainless steel drop spreader box and ag tires are perfect for farm and garden applications.
Optional Light Material Sides
Optional light material sides are a great feature to increase overall hauling and spreading capacity. You can cut down on time loading your pull behind topdresser by utilizing the light material sides option.
Specifications
| | 248PT |
| --- | --- |
| Capacity: | 1 cu. yd. (0.76 m3) |
| Max Load Weight: | 1,500 lbs. (680.38 kg) |
| Box Width: | 48 inches (121.92 cm) |
| Box Length: | 46 inches (116.84 cm) |
| Total Height: | 34.5 inches (87.63 cm) |
| Total Width: | 67 inches (170.18 cm) |
| Total Length: | 93 inches (235.91 cm) |
| Spread Width: | Up to 48 inches (121.92 cm) |
| Spread Thickness: | Up to 2 inches (5.08 cm) |
| Spread System: | Drop Spreading |
| Weight w/ Tires: | 475.1 lbs. (215.5 kg) |
| Movement: | Pull-Type |
| Drive: | Ground Drive (Double Wheel) |
| Build: | 14 SA Stainless Steel Box with 10 Gauge Frame |
---